We are thrilled to announce the first edition of the VIPAIR Photo Competition!
We want to share the adventures of VIPAIR owners in the wild. Visual storytelling and seeing how you have adventured has become a key component to the VIPAIR team in the past year. This contest gives us the chance to see much more of your unrestrained adventures and connect with you. We want to see how all of you are enjoying your rides!
For this reason, from amateur to expert photographers, we want you to share your moments of happiness and amazing adventures. For this first edition, we offer you various categories and prizes to be won.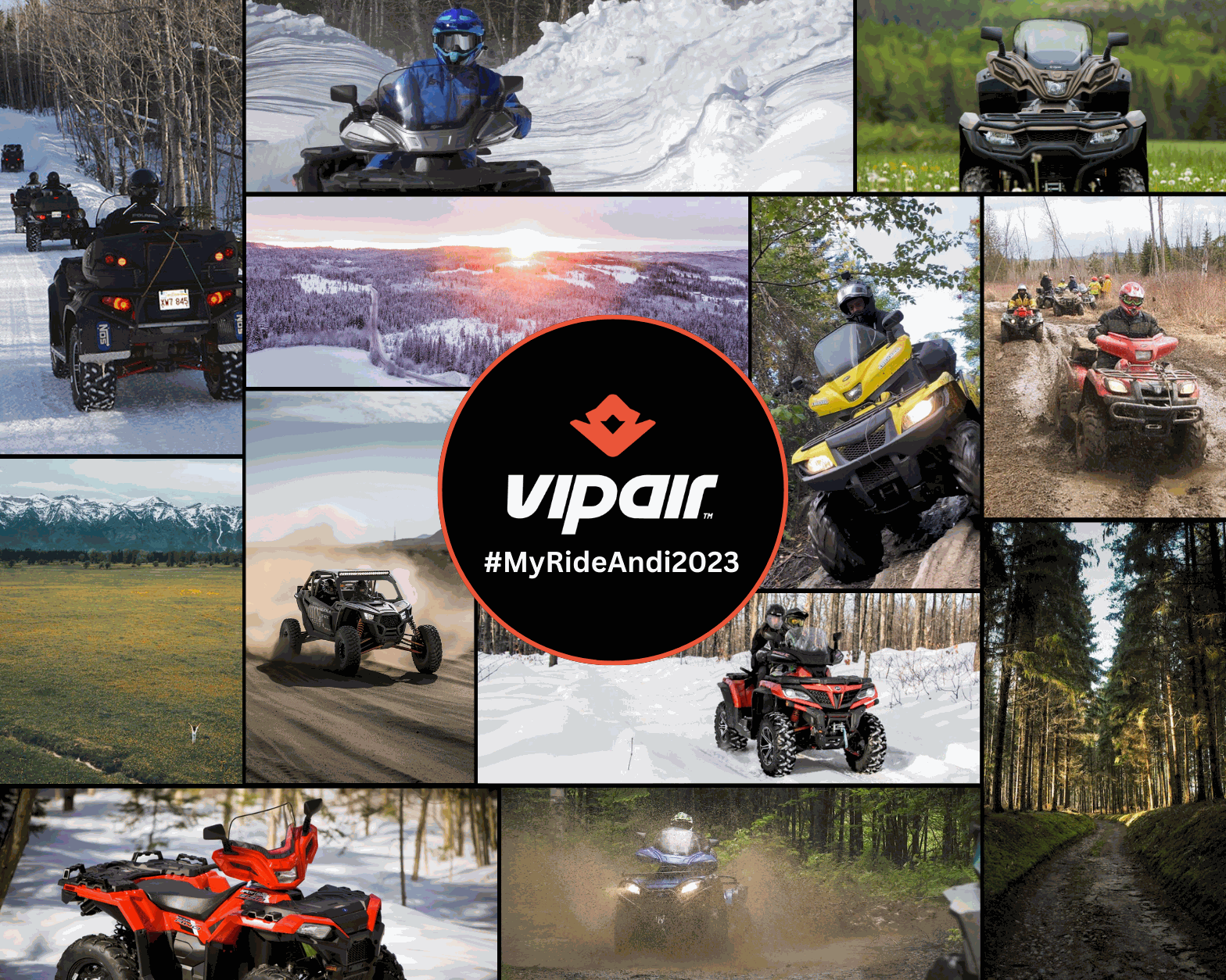 The Competition Takes Place During Which Dates?
You have from September 20th to October 31st to share your best riding shots. For each category, the winning riders will be announced during the month of November via our social media.
Categories:
Landscape Wonders: Capture the breathtaking beauty of nature and showcase the stunning landscapes encountered during your VIPAIR adventures.
Adventure Thrills: Show us the adrenaline-fueled moments of your VIPAIR experience, from exhilarating outdoor activities to daring feats.
Heartwarming Connections: Highlight the special connections and heartwarming moments shared with fellow VIPAIR owners, friends, and family during your travels.
How to Participate:
Take part in the VIPAIR competition now by sharing your best pictures with us on Instagram or Facebook using #MyRideAndi2023 and tagging @VIPAIR (@vipairatvwindshield on Instagram), or submit your pictures to us through our website by clicking below.
What Are The Prizes?
The winners of each category will win a bundle of VIPAIR merchandise.
Terms and Conditions:
By participating and using #MyRideAndi2023, you grant VIPAIR the right to use and publish your submitted photos for promotional purposes, giving proper credit to the photographer.
You must be the sole owner of the photos you submit, and they should not infringe upon any copyrights or violate any laws.
Each participant can submit up to three photos per category, but only one photo per participant can win a prize.
The judging panel will consist of photography experts, VIPAIR representatives, and our VIPAIR customers, who will evaluate the entries based on creativity, composition, and relevance to the category theme.
The decision of the judges will be final, and no correspondence will be entered into regarding the results.
Join us in celebrating the spirit of adventure and the beauty of the wild with your extraordinary VIPAIR moments! We can't wait to see your entries and share the joy of exploration with the world.
Happy photographing and good luck to all participants! 📸✈️🌄🦁🏔️